Tax Preparation In Pinehurst






Mastering Tax Preparation in Pinehurst: Personal, Business, and Military Returns
In the realm of finance, few responsibilities hold as much significance as the accurate preparation of tax returns. Be it for individuals, businesses, or our esteemed military personnel, ensuring that taxes are correctly prepared and filed is of utmost importance. Dive into the intricacies of tax preparation for personal, business, and notably, military returns in Pinehurst.
Personal Tax Returns
Understanding Personal Tax Returns
Often termed as income tax returns, these documents shed light on an individual's earnings, deductions, and tax credits. This includes a spectrum from wages to various other forms of personal revenue.
Guidelines for Preparing Personal Returns
Collect Crucial Documents: This means keeping wage statements, like W-2s, and any relevant financial records at hand.
Determine the Right Form: Your financial intricacies will dictate the suitable IRS form.
Optimize Deductions and Credits: Aim to make the most of the tax deductions and credits available to you.
Pitfalls and Their Solutions
Missteps in personal tax preparations can have repercussions. A typical mistake? Overlooking extra sources of income. The key is to maintain systematic records and, if ambiguity arises, consult an expert.
Tax Preparation in Pinehurst: Zeroing in on Military Returns
Military tax preparations, especially for the dedicated Special Operations personnel, present unique challenges. This is where the distinguished services of Richard B Harris CPA become invaluable.
Military Tax Returns: A Class Apart
Being a part of the military, especially the Special Operations, means navigating a unique tax landscape. Factors like constant relocations and overseas stints add layers of complexity. Richard B Harris CPA's profound expertise shines here, ensuring that these nuances are meticulously addressed.
Why Richard B Harris CPA is the Pinehurst Expert for Military Taxes
The specialization in 'Military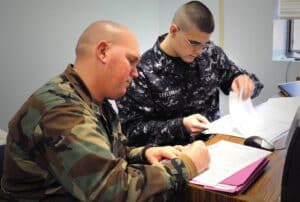 Tax Return Preparation', especially for Special Operations personnel, sets Richard B Harris CPA apart. Their deep understanding of military life, combined with unmatched tax proficiency, endears them to the Pinehurst community.
Special Operations and Their Unique Tax Requirements
Being part of the Special Operations means navigating particular tax landscapes, potentially involving classified assignments. These personnel could be privy to specific tax benefits. Richard B Harris CPA ensures these nuances aren't overlooked.
Business Tax Returns
Delving into Business Tax Returns
Business tax returns mirror a firm's financial landscape, which varies based on its structure, like being a corporation or a sole proprietorship.
Business Tax Preparation Essentials
Maintain Financial Records: Ensure all your financial statements are systematic and updated.
Opt for the Suitable Business Tax Form: The nature of your business determines the apt form.
Navigate Business-Specific Deductions: Companies have unique tax benefits; ensure they are fully leveraged.
Challenges in Business Taxes and Overcoming Them
Business tax complexities often surpass personal taxes. Misclassifying expenses, for instance, can prove expensive. The solution lies in systematic financial recording and using efficient tax software.
Choose Richard B Harris CPA: Pinehurst's Beacon of Tax Expertise
Richard B Harris CPA's reputation is fortified with trust, unparalleled expertise, especially in the domain of military tax return preparation.
Don't gamble with your tax return. Entrust it to the best. Connect with Richard B Harris CPA today and discern the difference!